We've created a list of special offers for our followers!  Check back often, as we will always be adding new offers! 
Disclaimer – this page includes Affiliate Links
Local Offers
StretchSPOT
3855 Pacific Coast Hwy, Torrance, CA 90505
StretchSPOT is a health and wellness studio based in Torrance, California. We came into being in September 2017 and have been helping people feel better ever since! Our focus is on improving body health and performance through stretching and movement. StretchSPOT's goal is to help people move freely to the best of their ability and live a pain-free life without resorting to surgery.
Get 3 x :30 Minute Stretch Therapy Sessions for $99 or a 20 Minute Session for $20. First time offer only.
stretch-spot.com
www.instagram.com/stretchspotsb 
Tabula Rasa Essentials
Located in downtown Manhattan Beach, Tabula Rasa Essentials has personally curated gifts, home decor, candles, apothecary, kids, jewelry, books and more. Tabula Rasa Essentials has you covered.
919A Manhattan Avenue Manhattan Beach CA 90266 (Downtown Manhattan Beach)
tabularasaessentials.com
instagram.com/tabularasamb

South Bay Kids Connection
SBKC provides a fun, creative environment where kids develop and strengthen life's most important skills: Peer Relationships & Social Play!
South Bay Kids Connection is offering a free trial class for our social skills groups.  Families can contact us to learn more.
www.southbaykidsconnection.com/
www.instagram.com/sb_kidsconnection/
FIT4MOM South Bay LA – Body Back® 8 Wk Transformation
Body Back® Transformation is an 8-week result based journey. You will focus on your mind and body; improving your overall health, fitness level and well being.
Save $75 off Body Back (7/22-9/11) and (9/30-11/20) 8 Wk Transformation Sessions with "SBMOMMIESBB."  Offer valid through 9/30/19.  
Email southbayla@fit4mom.com with questions.  
https://southbayla.fit4mom.com/classes/body-back-8-week-transformation-session
https://www.instagram.com/fit4momsouthbayla/
Law Offices of Debra L. Koven
Based in Manhattan Beach, California, the Law Offices of Debra Koven proudly provides comprehensive estate planning Kid Protection Planning© with integrated business, tax, and wealth management services, catering to individuals, families, and small business owners in the community.
Get $1000 in complimentary estate planning Kid Protection Planning services (includes 2 hour meeting ($750 value) & $250 off a trust plan)
debrakovenlaw.com 
www.instagram.com/debrakovenlaw/

Lash Candy Company
205 Avenue I – Suite 18
Redondo Beach CA 90277
Lash Candy Studio provides individualized classic and volume lash extensions for all who have wild hearts, gypsy souls, and a yearning for luscious lashes.
SPECIAL OFFER: Full Set of Classic Lashes $99
lashcandycompany.com
instagram.com/lashcandycompany
Gabi James Restaurant
1810 S Catalina Ave, Redondo Beach 90277
Spanish & Coastal French food with a gin focused bar & amazing beer & wine selections!
Free bottle of Cava for the table when you show us this ad. Holidays excluded. Cannot be combined with other discounts or offers.
gabijamesla.com
instagram.com/gabijamesla/
Claudia McNeff Restorative Aesthetics
Offering endermologie services to help get your mommy body back.  Slim, tone, tighten, detoxify, and reduce the appearance of cellulite with (3) 45 minute endermologie sessions $225
www.cmrestorativeaesthetics.com
Instagram.com/cm.restorativeaesthetics
The Parenting Village
The Parenting Village is a parent education program that offers mommy
& me and parenting classes in the South Bay focused on support, education, and connection. Our classes are intimate and topic based and help parents find their Village!
10% off any of our fall classes when you mention "South Bay Mommies and Daddies" in the "How Did You Hear About Us?" section of our registration page.
parentingvillagesouthbay.com
instagram.com/theparentingvillage
Colleen Berg Jewelry
Colleen Berg takes your loved ones' actual thumbprint impressions and handwriting to create beautiful jewelry. She helps celebrate everyone you love from kids, parents and grandparents to fur babies! She also has a unique line of wire-wrapped gemstones.
Get 10% off by using code: "southbaymommiesanddaddies"
colleenberg.com
instagram.com/colleenbergjewelry
Haute L.A
Get $15 OFF Your First Blow Dry Appointment or a Pre-purchased Blow Dry with us with
Code"HAUTEBLOWOUT" at checkout. Blowouts are Reg. $40 Add on a
Braid for just $10! Check out our FAB Memberships and Packages.
Booking Online: www.hautelasalon.com/book-an-appointment/
Call/Text: 310.376.2266
Cannot be combined with other offers or discounts. New Clients Only. Mention South bay mommies When booking. Valid for a limited time, Standard cancellation policy applies
Sleep Baby Owl – Creating Healthy Sleep Habits 
We create healthy sleep habits, a consistent age appropriate schedule, and support parents through the process of sleep training. We work with children at the stages of newborns, infants, toddlers and preschoolers.
Get 20% off on the FaceTime consultation with sleep plan if you mention South Bay mommies.
www.sleepbabyowl.com
http://www.instagram.com/sleepbabyowl/
btone FITNESS Carson
The btone family has a reputation for being the friendliest, most effective workout in town, and we know you're gonna love our state-of the-art, brand new arkeTONE Machine (TONEy for short) and our fun, energized, clear and modifiable instruction!
21780 S Avalon Blvd Suite 105, Carson, CA 90745
(310) 935-2724
www.btonefitness.com/locations/carson
Ready, Fit, Go! – Healthy Foods 
Offering convenient ready-to-eat individual healthy meals made fresh every day. With high-quality ingredients and nutrition facts listed right on the label! Their coolers are stocked with a wide variety of breakfast, lunch, dinner and snack options. Stop in to stock up for the week or dine in for a quick meal. They also deliver to anywhere in the South Bay.
Use code "South Bay Mommies" to get 20% off and FREE Delivery!
1025 Pacific Coast Hwy.
Hermosa Beach, CA 90254
310-318-3188
rfghealthyfoods.com
Special Offers
Kabrita Goat Milk Toddler Formula
Special Offer – FREE 14oz Goat Milk Toddler Formula + Bonus Value Coupon
Kabrita Goat Milk Toddler Formula* is uniquely modeled after key breast milk attributes, using the highest quality European non-GMO ingredients. Our formula is made without artificial colors, flavors or preservatives and provides 22 vitamins and minerals, including iron.
*not suitable for children with diagnosed Cow milk protein allergy
Erin Condren – Coiled LifePlanner™  
Plan your day, your way! The 2019 LifePlanner™ is the ultimate weekly planning system to get organized, achieve your goals and preserve memories in one stylish space. Click here for details.
Click here to get a $10 Coupon W/ Sign-Up To Insider's Program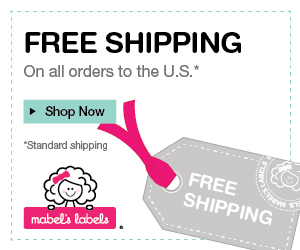 Mabel's Labels will help you keep track of all your kids items. From school items to clothing, from baby items like sippy cups and bottles, to electronic devices, sports and camping equipment, too. The multipurpose adhesive name tags are washable and waterproof and microwave safe. And…they're not just for kids. Use them on your items, too! Keep Your Child Safe with NEW Silicone ID Bracelets, perfect for whenever you are out and about.

LÍLLÉbaby
Classy can still be comfortable! Soft cotton, breathable mesh and unique lumbar support for you make the LÍLLÉbaby COMPLETE™ All Seasons the must-have baby carrier for all ages and stages! Shop our most popular carrier design and receive FREE shipping on orders over $50. Click here!
Audible Free 30-Day Trial
What do you get with the free Audible trial?
• Up to 2 audiobooks plus 2 Audible Originals to start
• Unlimited access to exclusive audio-guided fitness and meditation programs
• The New York Times, Wall Street Journal, and Washington Post delivered free in audio to the Audible app every day
• Easy Exchanges. Don't like an audiobook? Swap it for free.
• 30% off any additional audiobooks in exclusive member savings.
• Cancel any time during trial to avoid charges
• After 30 days, Audible is $14.95/mo for 1 audiobook and 2 Audible Originals every month.
Try Amazon Music Unlimited Free Trial
Unlimited access to ad-free music. Download & listen offline. On-Demand. Unlimited Skips. Try Prime for Free. Offline Playback. Ad-Free.